From Ian:
---
Isi Leibler:
Abusing the term 'fascism' in relation to Israel
It is now a worldwide phenomenon that left-wingers and increasing numbers of liberals chant the mantra that Israel is led by extremists and becoming transformed into a full-fledged fascist state. Unfortunately, such unadulterated nonsense is expressed daily and is highlighted in Haaretz, illustrating the primitive measures even Jewish opponents of our government are willing to take in order to demonize the Jewish state.
Their defamation includes accusations of war crimes and deliberate killing of children, applying apartheid to the Arab Israeli minority, suppressing freedom of expression, maintaining an occupation and denying Palestinian statehood. In a nutshell – a fascist regime.
Joseph Goebbels demonstrated that if one constantly repeats a lie, people begin to accept the lie as truth.
My objective, without suggesting that we are perfect, is to briefly identify and rebut such lies and demonstrate that there is no country in the world that surpasses the level of democracy by which Israel is governed.
In addition, the extraordinary success of Israel's democratic system is all the more impressive because it was achieved despite facing major obstacles.
From its inception, Israel has been surrounded by states committed to its destruction. These neighbor states are notorious for denying basic human rights to their own citizens and in most cases are Islamic dictatorships. Over the past five years, the region has reverted to the Dark Ages with hundreds of thousands being killed and millions displaced in intra-Arab conflicts. In this context, Israel represents an oasis of stability and peace.
Israel has been obliged to allot a greater proportion of its budget for defense than any other nation.
It is situated on the global front lines combating terrorism and must be in permanent readiness to face wars from its fanatical adversaries who remain committed to terminating Jewish sovereignty.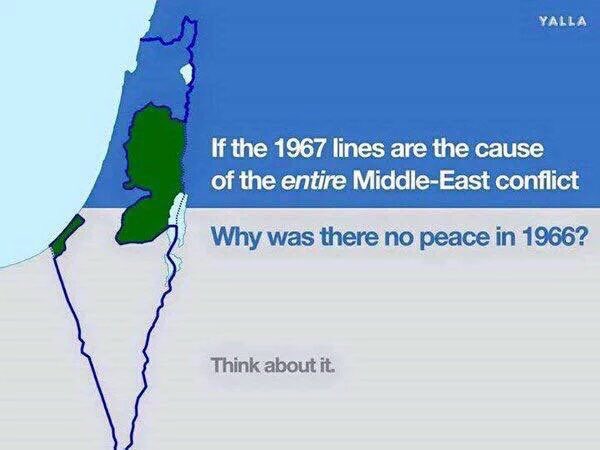 NGO Monitor:
The Role of EU Funding in UK "Lawfare" against MK Tzipi Livni
At the end of June, the British police created a diplomatic furor by sending Israeli MK and former Minister of Foreign Affairs Tzipi Livni a summons ahead of a trip to the UK Purportedly, Livni was sought for questioning regarding her alleged involvement in "war crimes" during Operation Cast Lead (the December 2008-January 2009 Gaza conflict). According to news reports, the summons was canceled following "diplomatic contacts" between Israel and the UK, and Livni was granted diplomatic immunity for her trip.
The driving force behind the ongoing lawfare campaign against Livni and other senior Israeli officials is the Palestinian Center for Human Rights (PCHR), which has been lobbying the UK, among other European countries, in an attempt to have Livni arrested.
New information reveals that this NGO is funded by the EU – specifically for lobbying European decision makers!
PCHR is funded by the EU, in conjunction with Oxfam-Novib, for a project aimed at helping "PCHR inform national and international discussions and policy actions with regards to the Israel-Palestine conflict" as well as to facilitate "the lobby visits of PCHR to the EU and EU member states."
Total EU funding for this project was €123,354 for the period of March 2014-March 2016. PCHR also received $710,000 in core funding from Denmark, Sweden, Switzerland and the Netherlands (via a joint mechanism administered by the Ramallah-based Human Rights and International Humanitarian Law Secretariat).
David Collier:
Nicola Sturgeon, how welcome are Jews in Scotland?
As far back as 1997, during the Oslo peace talks, antizionists attacked Israeli performers at the festival. In 2008 the Jerusalem Quartet concert was disrupted, in 2012 it was the turn of the Batsheva Dance Troupe. In 2014, anti-Israel activists called on the venue to cancel a show with Israeli performers, and local police forced the venue to incur additional security costs. In turn, the venue demanded additional funds from the performers.
So in 2015, Haaretz reported that for the first time in years, Israeli performances were not hosted at the festival at all. This silencing of the Israeli voice is celebrated as a victory by the anti-Israel activists. The voice that seeks dialogue and accommodation is being silenced.
The festival is not the only place in Scotland such opposition is seen, less than two years ago a worker at an Israeli cosmetics stall in Glasgow had a 'burning liquid' thrown at her. The university space is also rabid, with events being called off due to protests, and Jewish students at universities are "denying or hiding" their identity because of discrimination. These events, including the protests at Edinburgh, are all connected.
Yet here is a simple fact. Israel is by far the most diverse nation in the Middle East. Despite the accusations of the protesters, there is not a single nation in the region that is as free, as democratic, as liberal or as diverse as Israel. Not one. What else sets it apart from all of its neighbours though, is another simple fact. It is the only nation in the world that is Jewish.